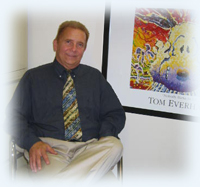 Stanley J. Dale
Founder

My experience encompasses several professional and employment fields, but can be narrowed into the areas of higher education, law, real estate, and general business/marketing/management/non-profit organizations.

As to higher education, upon graduating from college, I taught high school English while totally funding my graduate schooling, and then my law school education. After earning my Juris Doctorate, I began teaching part-time at several local colleges and eventually joined DeVry, where since the late nineties I have been teaching courses in customer service, business communications, career development, interpersonal communications and law. I continue through today serving as an adjunct instructor. As an adjunct professor of law, I have extensive knowledge of government, environmental and contract law, in addition to issues and concerns, both legal and industry-wide, unique to the manufacturing and industrial sectors.

For several years I also served as full-time faculty recruiter for multiple campuses of DeVry in the Chicago Metro region. In the latter capacity I was responsible for finding potential adjuncts, conducting interviews and teaching demos, orientation and assimilation into the classroom. Responsible for faculty development, formally with in-service training programs and informally with instructors on an individualized basis, I also observed all first term and other adjuncts on a rotational basis, and assisted all new and newer adjuncts with syllabus construction and employee orientation. Further, I provided assistance with implementation of selected teaching best practices and served as resource person to all evening and weekend adjuncts for multiple campuses. I serve on the Student Retention Task Force and assist with each graduation ceremony for the combined campuses. I thus have first hand experience speaking to diverse populations, and have direct experience dealing with governmental and industry accreditation bodies, and have experience working with legislators in Illinois and California.

I have experience supervising and proctoring ACT, SAT and high school freshman tests for several years. Additionally, I am familiar with many state and national testing and licensing procedures, such as JCAHO, LSAT, and GRI. In addition to my Illinois and Texas law licenses and assorted certifications and court admissions, I have two teaching licenses and a real estate broker's license. I am acquainted with ACSA (Association of California School Administrators) and am conversant with topics and issues unique to California colleges and universities.

As to law, for almost a decade I served as Senior Attorney for Borg-Warner Acceptance Corporation, the wholly-owned financial services subsidiary of then Fortune-50 Borg-Warner Corporation. Most of my responsibilities centered around real estate, supervising in-house counsel and staff as well as locally retained counsel, advising and interfacing with senior management, negotiating and documenting sophisticated transactions, with primary concentration in the southern California area. I also handled issues with secured (UCC Article Nine) lending, pre-TEFRA equipment leasing and inventory floor planning retail financing. I was also responsible for selecting and managing retained counsel and interfacing with all decision makers, particularly in matters involving litigation in the state and federal courts in California.

Upon leaving Borg-Warner, I formed a real estate and commercial law firm with an executive of a family-owned savings and loan, which was becoming increasing burdened with loan defaults on condo and commercial developments, primarily in south Texas. While working closely with federal regulators from the Office of Thrift Supervision (OTS), I was responsible for managing a variety of property disposal matters, and in fact became admitted to the Texas State Bar to facilitate those operations. Also, I became conversant with a number of major principles of real estate finance. Among the law firm's clients were real estate developers, builders, contractors, strip mall owners and a residential real estate mortgage brokerage firm. Additionally, I gained invaluable experience in build outs, leasing, construction, land use, commercial property management issues, and related negotiation and documentation.

I am currently a part-time court arbitrator and am active in several Illinois, Texas, and California alternative dispute resolution organizations. Much of my experience as an attorney has involved work in California where for several years I spent much of my time working in California with state and local governmental agencies.

As a real estate broker with the Kudan Group, in Glenview, Illinois. I deal with commercial and industrial properties, frequently involving tenant improvement, liquor and entertainment licenses, use issues and zoning. I co-chair the Ethics Committee of the Chicagoland Restaurant Brokers Association, an organization comprised of realtors, developers, builders, contractors and those involved with all facets of the hospitality, restaurant, nightclub and entertainment sectors. Further, I have years of collateral experience serving on county and municipal boards and commissions dealing with land use, historic preservation, federal and state funding formulas and public policy making.

As to general business/marketing/management/non-profit organizations, I have extensive experience in marketing my own former business entities and those of previous law or business clients. When I worked for the United Way, I served as an Ambassador and traveled to various local and out-of-state locations to speak about the operations of this national non-profit, as well as assisted member United Way agencies in board organization and development, governmental compliance and fund-raising. I also served as the Manager of Resource Development for a regional behavioral and mental health agency, working in the areas of marketing, philanthropy and local civic, political and governmental relations. I have developed significant skill sets in the areas of networking, outreach, public relations and service delivery models, with a significant amount in the not for profit arena.

One of my strengths is working well with diverse populations. In all of my professional capacities, I have developed significant skill sets in the areas of networking, outreach, public relations and service delivery models. Additionally, I am very familiar with California, particularly southern California, as I have been traveling there for business and pleasure all my adult life. I maintain a mediation practice in Los Angeles, and belong to the Los Angeles County Bar Association, the Southern California Mediation Association, the Association of California School Administrators, and a variety of other organizations in the Golden State.

CREDENTIALS AND BACKGROUND
Education:
Northern Illinois University
J.D., Law- (top 15% of class)
Governors State University
M.A., Human Relations
Northeastern Illinois University
B.A., English (with Honors)
Bi-lingual:
English / Spanish
Court Admissions:
U.S. Supreme Court
U.S. Court of Appeals (7th Circuit)
U.S. District Court (Northern District of IL, Eastern Division)
Supreme Court of Texas
Supreme Court of Illinois
Credentials and Memberships:
Illinois State Board of Education: certificated K-12 Teacher
Illinois Department of Professional Regulation: Licensed Real Estate Broker
Illinois State Bar Association-Section Councils: Secretary-Corporation Law Departments; Alternative Dispute Resolution-Member; Labor /Employment Law-Member
Former Chair: Corporation and Securities Law Section Council; Legal Education and Admission Committee, Administrative Law Section Council
Bar Presenter-continuing legal ed courses: labor law, ethics and alternative dispute resolution
State Bar of Texas-Member: ADR Section Council
Los Angeles County, (CA) Bar Association- Member: ADR Section
Orange County (CA) Bar Association
San Diego County (CA) Bar Association- Member: ADR Section
Chicago Bar Association-Former Chair: Mental Health Law Committee
Southern California Mediation Association
Intercollegiate Mediation Tournaments-American Mock Trial Association -Judge
Cook County (IL) Circuit Court Family Violence Coordinating Council
DuPage County (IL) Community Service Block Grant Advisory Board-Chair
International Academy of Dispute Resolution - Director
Society of Corporate Compliance and Ethics - Member
Franklin Park/Schiller Park Chamber of Commerce-Director
Schaumburg (IL) Zoning / Advisory Commission – Chair
Society for Human Resource Management (SHRM) - Member
Alliance for Illinois Manufacturing- Member
Illinois Association of Historic Preservation Commissions- Member
Monterey Bay International Trade Association- Member
Chicagoland Restaurant Brokers Association- Chair of Ethics Committee
Knights of Columbus-4th Degree Member-Title of Sir Knight; Officer Post: Advocate
Inside Counsel –Member of Ad and Editorial Advisory Panel of legal publisher
Author: book reviews and articles for legal and ADR communities
Volunteer: Actor and Organizer for annual Law Day activities
Volunteer: Fundraiser- Guerin Prep High, River Grove, IL
Bi-lingual: English / Spanish
Former President- JTPA / Private Industry Council of DuPage County, IL
Former Member and Secretary of the Nichols Public Library Board, Naperville, IL
Former Member: Naperville (IL) Transportation Advisory Board
Volunteer Activities:
Actor and Organizer for annual Law Day activities
Fundraiser- Guerin Prep High, River Grove, IL
Previous Affiliations:
Former President- JTPA / Private Industry Council of DuPage County, IL
Former Member and Secretary of the Nichols Public Library Board, Naperville, IL
Former Member: Naperville (IL) Transportation Advisory Board
---
Brendan Chaves
ADR Consultant
My experience in mediation began at North Central College in Naperville, Illinois, where I took a Conflict Resolution course. This eventually lead to my training and my pending training as a mediator in California. My involvement at North Central College also included being a four-year member of the varsity golf team, working in the admissions office as a Student Ambassador, studying family structure and culture in Morocco, and participating in a service mission trip to Haiti. I graduated with a Bachelor's Degree in Economics, Entrepreneurship, and Marketing.
Previous work experience includes working with children at both the YMCA and US Kids' Golf, where I set up and coordinated junior golf tournaments. I worked in several retail and service industry jobs. In high school, I was a member of the National Honor Society and Indian Prairie Scholars, which helped me to earn a Presidential Scholarship to North Central College.