Screening/Choosing a Mediator
Mediation is not a licensed and regulated profession. This will likely eventually change. However, it is always wise to screen mediators for their training and experience.
Consider the following questions as you interview your prospective mediator: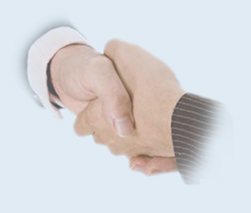 Have you taken a basic 40-hour divorce and family mediation training or otherwise have the training and experience necessary to serve as a mediator in my dispute?
Have you taken advanced training beyond the 40-hour training? Have you ever taught mediation or conflict resolution, perhaps at a college or for a professional association, such as an organized bar association? Have you been involved in an internship program?

How much Continuing Education in mediation and related fields do you accumulate each year? Do you actively participate in ADR programs anywhere in the US? Ar

e they in mediation? Conflict resolution? What conferences or programs do you attend or have you recently attended?
What is your mediation experience? What is your style? Are you more directive or facilitative? What percentage of your practice is devoted to mediation? What other services do you provide, here in California or elsewhere?
Have you ever had an ethics complaint filed against you as a mediator? If so, what was the reason and what was the outcome?
Have you ever been asked to step down from a position you held in a professional organization? If so, what was the reason and what was the outcome?
Do you consult with other mediators as needed or read professional materials or teach courses in this area on a regular basis?
What organizations do you belong to? The International Academy of Dispute Resolution? The ADR Section Councils of any state bar associations? Any regional ADR groups such as the Southern Area California Area Mediation Association?
Have you ever taught any seminars or classes on cultural sensitivity?
Do you volunteer for any mediation programs? (The Center for Conflict Resolution, National Association for Social Workers, Bar Associations, etc).
Initial Advice
At the initial orientation session, at a minimum, we advise potential clients of the following:
The issues to be mediated should be delineated from the outset. In divorce mediation, the parties should not begin mediation unless they are agreed that their marriage is to be dissolved and that they are voluntarily submitting all or certain of the disputed issues in connection with child custody visitation, support, or property division for mediation.
Therapy is not a part of the mediator's function. Therapists should not conduct mediation when their clients have contracted for therapeutic services.
Neither law nor therapy shall be practiced in mediation. Attorneys should not conduct mediation when their clients have contracted for legal services. Discussion of legal alternatives that develop during the mediation process shall be discussed by the parties with their respective legal representatives for purposes of review and explanation.
The parties are advised to obtain independent legal counsel to assist and to advise them throughout the mediation.
The mediation can be suspended or terminated at the request of either party. The mediator shall suspend or terminate the mediation if it appears that the parties are acting in bad faith, if either party appears not to understand the negotiation, if the prospects of achieving a responsible understanding appear unlikely or if the needs and interest of minor children are not being considered by the parties. In the event of a suspension, the mediator may suggest a referral for outside professional consultation.
The cost of mediation in terms of hourly rates must be agreed upon (see L below), as well as the method and responsibility for payment.
The participants need to be advised both that the mediation process is confidential and also of the limits of confidentiality.
Participants should be informed that the mediation process requires voluntary full disclosure.
When financial matters are mediated the mediator shall inform the parties that they will each be expected to voluntarily submit and exchange with the other a statement of assets and liabilities, income information, and detailed budgets.
Self-determination is the fundamental principle of mediation. The mediation process relies upon the ability of participants to make their own voluntary and informed decisions.
The primary role of a mediator is to assist the participants to gain a better understanding of their own needs and interests and the needs and interests of others and to facilitate agreement among the participants.
A mediator should inform the participants that they may seek information and advice from a variety of sources during the mediation process.
A mediator shall inform the participants that they may withdraw from mediation at any time and are not required to reach an agreement in mediation.
The mediator's commitment shall be to the participants and the process. Pressure from outside of the mediation process shall never influence the mediator to coerce participants to settle.
Mediators shall make no recommendations to the court related to parenting agreements.